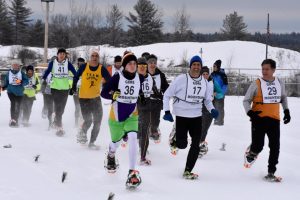 VERY IMPORTANT! PLEASE READ!!!
UPDATED INFORMATION FROM RD PAUL ALLISON 1/9/21
We are requiring all competitors to perform self screening tomorrow morning before traveling to the race.  The screening form must be filled out and brought to the race for drop off at the bib pick-up station.  No health screen, no participation.  We cannot perform screenings on site.  A couple notes regarding this form… Under "Agency", please write "Gore" and under the "person being screened" and under "screener" write your own name.  Also print out, fill out/sign the Assumption of Risk form and bring to the race with you.
self screening form
assumption of risk form
A reminder that bib pick-up will be outside under the open pavilion.  If you intend to comptete in our Citizen race series beginning this Wednesday, please hold onto your bib.  To keep minimal contact, we would like tomorrow's competitors to keep their bib for that series.  Bib Pick-up will begin at 1 pm, and racers can head up to the start line to begin their race any time between 2:00 pm and 2:30.  The timer will be at the line to start each individual (no mass start races this year).
The race course loop is 1.25K (not 1.5K).  Masters will do 4 loops for 5K and Recreational will do 2 loops.
Another reminder, no Lodge use and no spectators for any event at Gore this season.
-masks/face coverings must be worn when except while running/walking the race
-please observe proper social distancing at all times
-no use of lodge or indoor space
-restrooms attached to the open pavilion will be available
-portable toilets will be available outside
-paper bibs for timing purposes, please dispose off the venue after the race
-no awards ceremony or refreshments
-sanitize hands frequently
– if you are exhibiting any symptoms of being sick, please stay home
WHEN: Sunday, January 10, 2021, 2-2:30 PM rolling start
WHERE: Gore Ski Bowl, Ski Bowl Rd, North Creek, NY
GPS coordinates 43.694711, -73.990561
googlemaps link
(Note that this is NOT the same as the Gore Mountain Downhill Ski Center)
REGISTRATION: online until Saturday 1/9 at 5PM (strongly preferred) or day of 1:00-1:50 PM
$20-5k/$12-2.5k registration fee 
RACE DAY CHECK-IN: 1:00-1:50 PM outside the Ski Bowl Lodge under the pavilion
Gore Race Waiver (fill out and bring on race day)
COURSE: hopefully the 5k timed race will be two 2.5k laps on the Ski Bowl trails &
2.5k untimed fun run will be one lap, but course will depend greatly on conditions after the rain and freeze ; natural or man-made snow, or a mix, depending on conditions
DION SNOWSHOES available for rental at $5/pair; limited number, arrive early!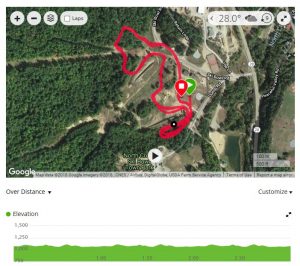 Gore Ski Bowl 5k race course 2017 (3 laps)
EVENT WEBSITE www.goremountain.com/events/gore-mountain-snowshoe-race
Ski Bowl Trail map (does not indicate race course)