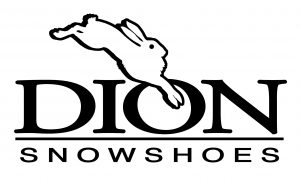 Hoot Toot & Whistle 5k Snowshoe Race
WHEN: Saturday, February 22, 2020, 10:30 AM start
WHERE: Readsboro School, 301 Phelps Lane, Readsboro, VT
GPS coordinates 42.771543, 72.941125
googlemaps link
Note that the race start and finish is approximately 0.8 mi away at the trailhead to the Catamount Trail, off VT Rte 100. Participants can walk/run to and from the start/finish or ride the shuttle bus. All parking is at the Readsboro School and on Phelps Lane – there is no parking at the start/finish.
REGISTRATION: Day of only, $15 ages 18-64yrs, $5 discount for USSSA members, over 65 & under 18 race for free. Please fill out a registration form and bring it with you to save time on race day. Proceeds go toward a donation to the  E.J. Bullock Building Restoration Fund.
RACE DAY CHECK-IN: 9 AM – 10 AM, Readsboro School. Leave enough time to get from the school to the start line.
COURSE:  A flat/rolling 5k out-and-back lollipop on the Catamount Ski Trail along the Deerfield River. If no snow a trail race may be held.
DION SNOWSHOES available for rental at $5/pair; limited number, arrive early!
MORE INFORMATION: call Bob Dion at  (802) 423-7537 or email dion@bcn.net
A USSSA NATIONAL CHAMPIONSHIPS QUALIFYING RACE – more information about qualifying for the National Championships and race discounts offered to current USSSA members can be found here.
DID YOU KNOW: the name of the race comes from the Hoosac Tunnel & Wilmington narrow gauge railroad, referred to by many as the Hoot Toot & Whistle. The railroad was established in the late 1800's. Much of section of the Catamount trail that makes up most of the race course runs along the HT&W railbed.