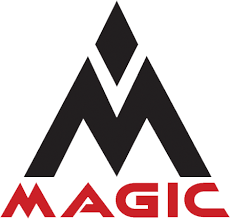 WHEN: Sunday, January 7, 2018, 11 AM start
WHERE: Lowell Lake State Park , Londonderry VT
(NOTE: there is no parking at the race site – parking and registration are at  Magic Mountain Ski Area, 495 Magic Mountain Access, Londonderry VT. Shuttles will be provided to the start and back to the Base Lodge after the race.)
GPS coordinates 43.201950, 72.772718 (Magic Mountain Ski Area)
googlemaps link
REGISTRATION: $20 cash, day of only. MMOC members get a $5 discount. Print and fill out the registration form to save time on race day. All proceeds benefit the Magic Mountain Outing Club.
RACE DAY CHECK-IN: 8 AM – 10:30 AM, Magic Mountain Base Lodge. First shuttle to race course leaves at 9 AM; last shuttle leaves at 10:35 AM. Leave plenty of time to register and catch the shuttle.
COURSE: One 3.5 mile lap around the lakeside trail, some singletrack and VAST trail. Note that this is a "primitive" park – all facilities are at the Magic Mountain Base Lodge.
Lowell Lake State Park trail map
DION SNOWSHOES available for rental during race at $5/pair; limited number, email or call race director to reserve or arrive early!
MORE INFORMATION: contact RD Mike Owens at morunning@gmail.com or 845-978-9705.
FUN STUFF:

Magic Mountain will offer $10 off afternoon lift tickets for snowshoers after the race.
Upper Pass Beer will supply a "First Drop Free" beverage to participants 21 yr and older at the Black Line Tavern, plus there will be specials all weekend and the Upper Pass Beer music series on Saturday 1/6.
THE LACTIC ACID OVERLOAD CHALLENGE – complete the NE Rando Series race on Saturday 1/6 and the snowshoe race on Sunday 1/7 to be eligible for free swag from Salomon. Fastest combined time from the ski race long course and the snowshoe race will win a pair of Salomon running shoes!