I'd like to take a moment to recognize Dave Dunham, who has been working behind the scenes compiling the series scores for each season for as long as I've known about it (and probably longer tha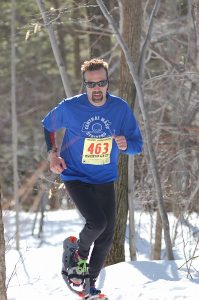 n that.) After each race Dave sends along a list of milestones reached for a variety of factors (number of series races, overall points, number of wins, etc.) While we don't always note these here or in the email updates, they're always posted on our site on the Milestones page.
Dave's a strong competitor in both running and snowshoeing and we really appreciate the time he spends helping us with our series. Thanks, Dave!