by Laura Clark
Once more, Gore Ski Bowl and North Creek led the pack with our first snowshoe race of the season. It is so encouraging to begin each snowshoe cycle with an event that has a 90% chance of having snow due to their snow making capabilities.  But this year we were in for a special treat with the natural snow that enabled us to enjoy the woods loop.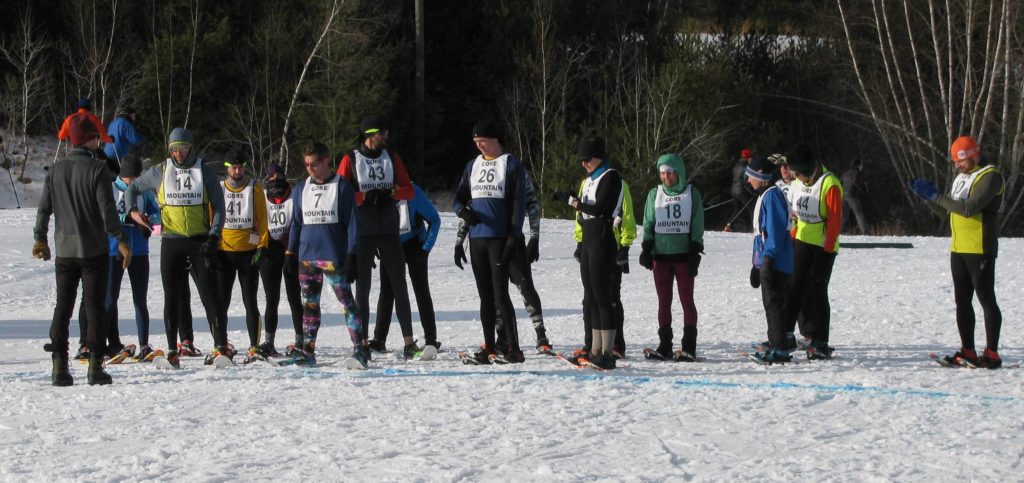 The slightly less than 5K route consisted of 3 identical loops: the first introduces you to the terrain, the second gets you into a comfortable groove and the third enables you to plan your finishing strategy.  With four steep hills to negotiate during each segment, we not only got a challenging workout but the opportunity to test our gear and wardrobe selection over varied terrain.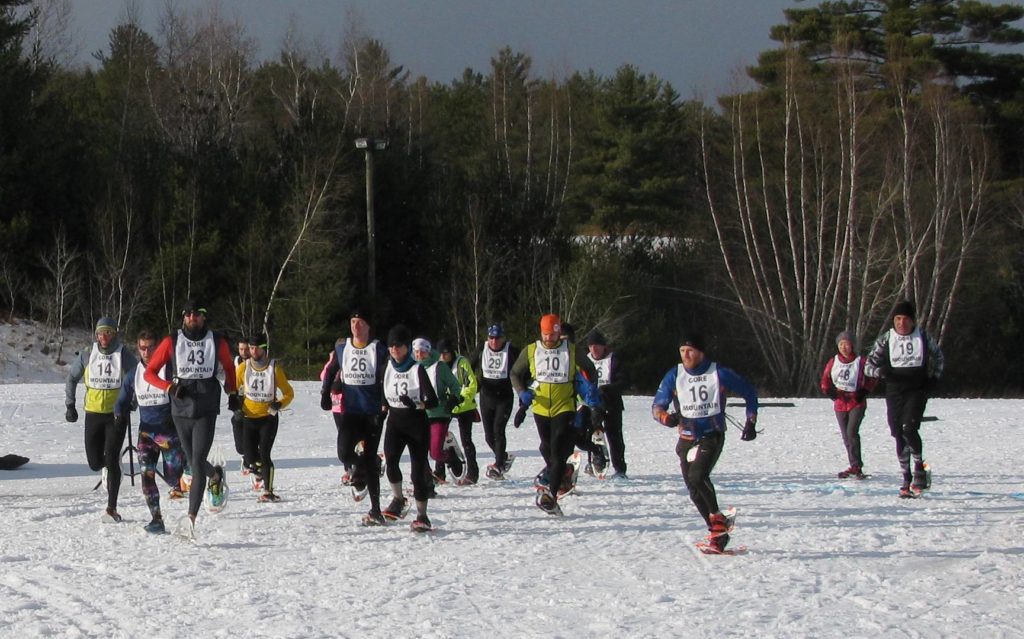 A few days' worth of rain had reduced the snow cover and it was weird to have to jump over parking lot puddles instead of skating on the usual ice.  But the snow on the mountain was groomed to sufficient firmness to facilitate smooth passage.  Best of all, halfway through it started to snow big, juicy flakes that  soon faded  once we descended the mountain on the way back home.  A magical, wintery Brigadoon!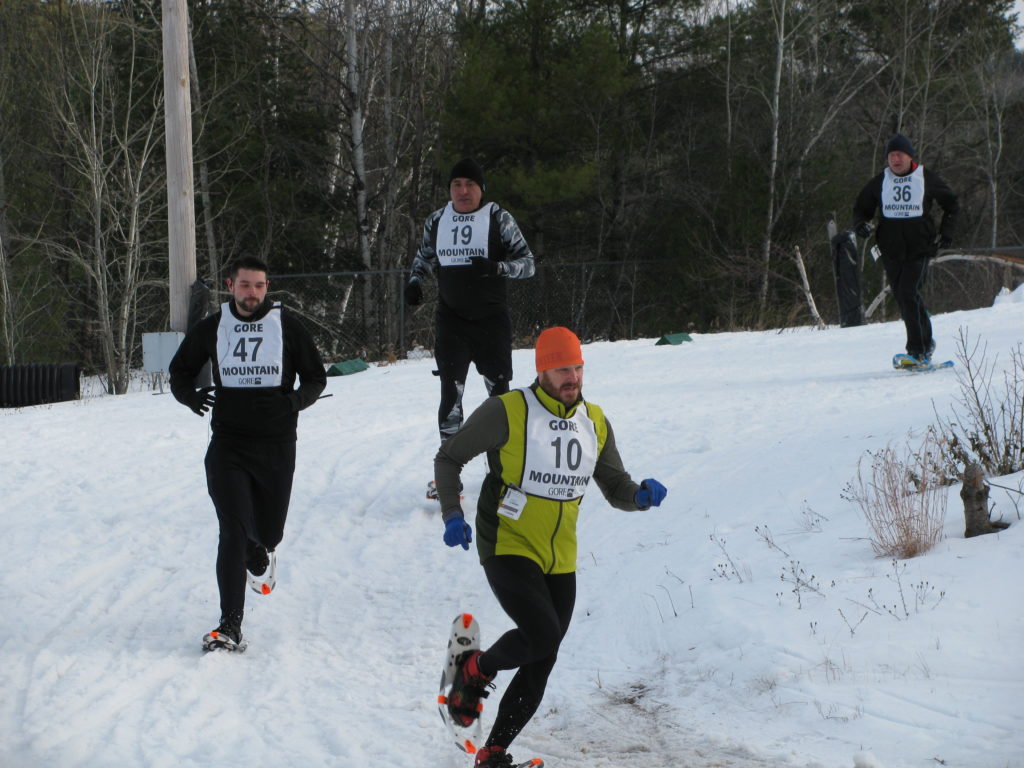 To experience even More Gore, consider the Tuesday night series beginning January 14 where you circumnavigate a somewhat similar path on Nordic or skate skis or snowshoes with stars and electric lights to illuminate your path.  The atmosphere is similar to the Saratoga Stryders Camp Saratoga Summer Trail Race series, with $10 pay-at-the-door entry and unique raffle prizes: eggs from a local farmer who competes, scarves hand-knitted by an employee, Adirondack calendars, gear from the Gore ski shop and coupons from local shop owners—who are also there in person.  The same family-friendly crowd turns up week after week so there is the real possibility of making some good friends along the way.  The January 14 and February 18 dates are also part of our series.  For a virtual visit, try https://www.goremountain.com/events/ski-bowl-citizens-races
—  Laura Clark is an avid snowshoer, trail runner, XC skier, race director, 2017 World Snowshoe Federation Championship 70-99 Female Age Group winner, and 2018 National Championship Half Marathon 70-99 Female Age Group winner.